BCSV AGM 2020 (new date)
January 31, 2021 @ 1:00 pm

-

1:30 pm

AEDT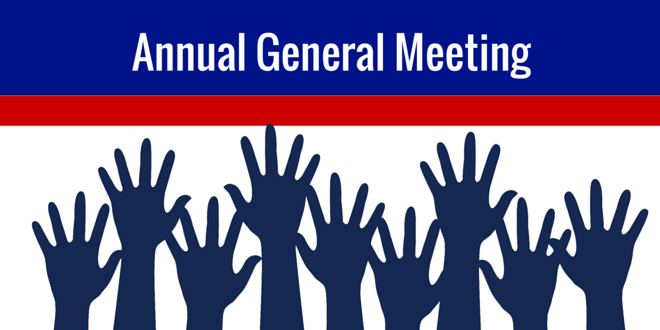 AGM NOTICE & LOCATION
The 2020 Annual General Meeting of the Bus and Coach Society of Victoria will be held on Sunday 31st January 2021 at the McHarry's Buslines depot, 6 Reeves Court, Breakwater at 1.00pm.
The AGM is being held in conjunction with our previously announced January 2021 tour and is now being held at Geelong in order to allow tour attendees joining at Geelong to participate.
The 2020 AGM was delayed due to the Covid-19 restrictions in accordance with authorisation from Consumer Affairs Victoria.
Elections for the Committee will be conducted at the AGM along with the presentation of the annual and financial reports.
ANNUAL REPORT
A copy of the annual report for 2020, along with reports for previous years, can be viewed on our website at https://bcsv.org.au/about/annual-reports/
COMMITTEEE ELECTIONS:
Vacant positions include:
Executive Positions:
* President
* Deputy President
* Secretary
* Treasurer
Officers:
* Assistant Secretary
* Tours Organiser
* Historical Research (Heritage/Archive)
* Membership
* Restoration
* Safety
* Publications Editor
* Social Media Officer
* Website & Virtual Museum Content Officer
We'd also welcome those who wish to join us as general committee members.
As always members are encouraged to put themselves forward if they believe they can make a contribution to the Society, particularly helping us organise tours.
NOMINATION FORMS
Nomination forms have been emailed to members and can also be downloaded from our website:
PDF – https://bcsv.org.au/wp-content/uploads/Notice-of-2020-AGM.pdf
DOC – https://bcsv.org.au/wp-content/uploads/Notice-of-2020-AGM.doc
Nominations are welcome via post or email (secretary@bcsv.org.au) by Wednesday 27th January or otherwise can be made in person at the AGM.
PROXY FORMS
Members who are unable to attend the AGM may nominate a proxy by way of a form which clearly identifies the name of the member's proxy and is signed by the member.
To assist members, an example proxy form has been created but the use of the form is not a requirement.
PDF – https://bcsv.org.au/wp-content/uploads/Proxy-Form-2020-AGM.pdf
WORD – https://bcsv.org.au/wp-content/uploads/Proxy-Form-2020-AGM.doc
Proxy forms should be declared by your nominated proxy at the commencement of the AGM.
They can also be forwarded to The Secretary, Bus & Coach Society of Victoria, PO Box 33, Caulfield East, 3145 to arrive by Wednesday 27th January.
MEMBERSHIP RENEWALS
For those yet to renew their membership for 2020-2021, see https://bcsv.org.au/membership/
Cash payments will be accepted at the McHarry's tour.
MODEL RULES
A copy of the BCSV model rules can be found on our website – https://bcsv.org.au/about/model-rules/
We encourage all members planning to nominate to familiarise themselves with the model rules ahead of the AGM.
As usual, only eligible BCSV members will be entitled to nominate and vote on the day.