BCSV AGM & September Meeting: A look back at Noreng and Mee bodies
September 18, 2016 @ 3:00 pm

-

5:00 pm

AEST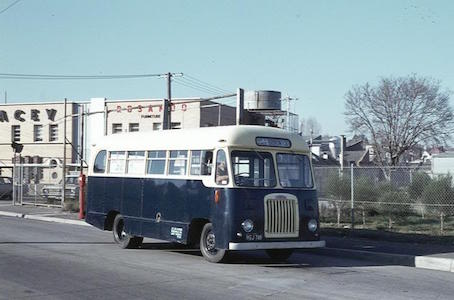 The BCSV's Annual General Meeting for 2016 was held on September 15 at Hawthorn Tram Depot.
The AGM was followed by a photographical history of both the Noreng and Mees bus body builders, presented by Paul Kennelly. This is a follow-on from last year's excellent presentation showcasing Cheetham & Borwick.
After a number of younger members joined the committee in 2015, we'd hope to see a couple of middle aged members step up to ensure the committee represents the full range of age groups within the society.
Members are warmly encouraged to nominate members to fill one of the following committee positions:
* Social Meetings Officer
* Historical Research & Archives Officer
Elections will be held if more than one nomination is received for a role.
We'd also welcome those who wish to fill a general committee position.
A small afternoon tea followed our feature presentation. Guests are welcome to attend the AGM along with the presentation but were asked to refrain from voting in the official proceedings.
Hawthorn Tram Depot is located at 8 Wallen Rd Hawthorn near the corner of Power Street. Tram Routes 70 & 75 stop near-by, with Hawthorn Station on the Belgrave/Lilydale line a short 10 min walk.