BCSV AGM 2018 & September meeting: Freighter Lawton
September 16, 2018 @ 3:00 pm

-

5:30 pm

AEST

Free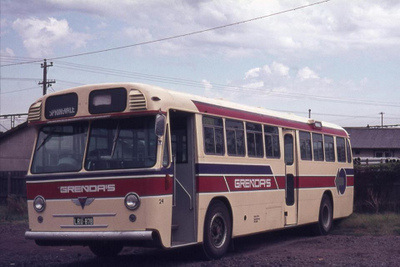 Notice of the BCSV: Bus and Coach Society of Victoria Annual General Meeting to be held on Sunday 16th September at the Hawthorn Tram depot / Melbourne Tram Museum at 3pm.
Hawthorn Tram Depot is located at 8 Wallen Road Hawthorn, near the corner of Power Street and Riversdale Road. Tram Routes 70 & 75 stop outside, with Hawthorn Station a 10 minute walk away.
Elections for the Committee will be conducted at the AGM along with the presentation of the annual and financial reports.
COMMITTEE ELECTIONS
Vacant positions include:
Executive Positions:
* President
* Deputy President
* Secretary
* Treasurer
Other Officers:
* Assistant Secretary
* Tours Organiser
* Historical Research (Heritage/Archive)
* Membership
* Restoration
* Safety
* Publications Editor
* Social Media Officer
We'd also welcome those who wish to join as general committee members.
There will be a number of retirements this year and members are encouraged to put themselves forward if they believe they can make a contribution to the Society. In particular, and has been the case for some years, more people are needed to help organise tours behind the scenes.
Nomination forms have been emailed to members and can also be downloaded from our website:
PDF – http://bcsv.org.au/wp-content/uploads/Notice-of-2018-AGM.pdf
DOC – http://bcsv.org.au/wp-content/uploads/Notice-of-2018-AGM.doc
Nominations are welcome via post or email (secretary@bcsv.org.au) by Wednesday 12 September or otherwise can be made in person at the AGM.
PROXY FORMS
Members who are unable to attend the AGM may nominate a proxy by way of a form which clearly identifies the name of the member's proxy and is signed by the member. To assist members, an example proxy form has been created but the use of the form is not a requirement.
PDF – https://bcsv.org.au/wp-content/uploads/Proxy-Form-2018-AGM.pdf
WORD – https://bcsv.org.au/wp-content/uploads/Proxy-Form-2018-AGM.doc
Proxy forms should be declared by your nominated proxy at the commencement of the AGM.
They can also be forwarded to The Secretary, Bus & Coach Society of Victoria, PO Box 33, Caulfield East, 3145 to arrive by Wednesday 12th September. Digital copies accepted at secretary@bcsv.org.au up to 24 hours before the scheduled start of the meeting.
MEMBERSHIP
For those yet to renew their membership, see http://bcsv.org.au/membership/
SOCIAL MEETING
Following the AGM, Paul Kennelly will present the next in the Body Builders series: Freighter Lawton before we finish with our usual light afternoon tea around 5pm.